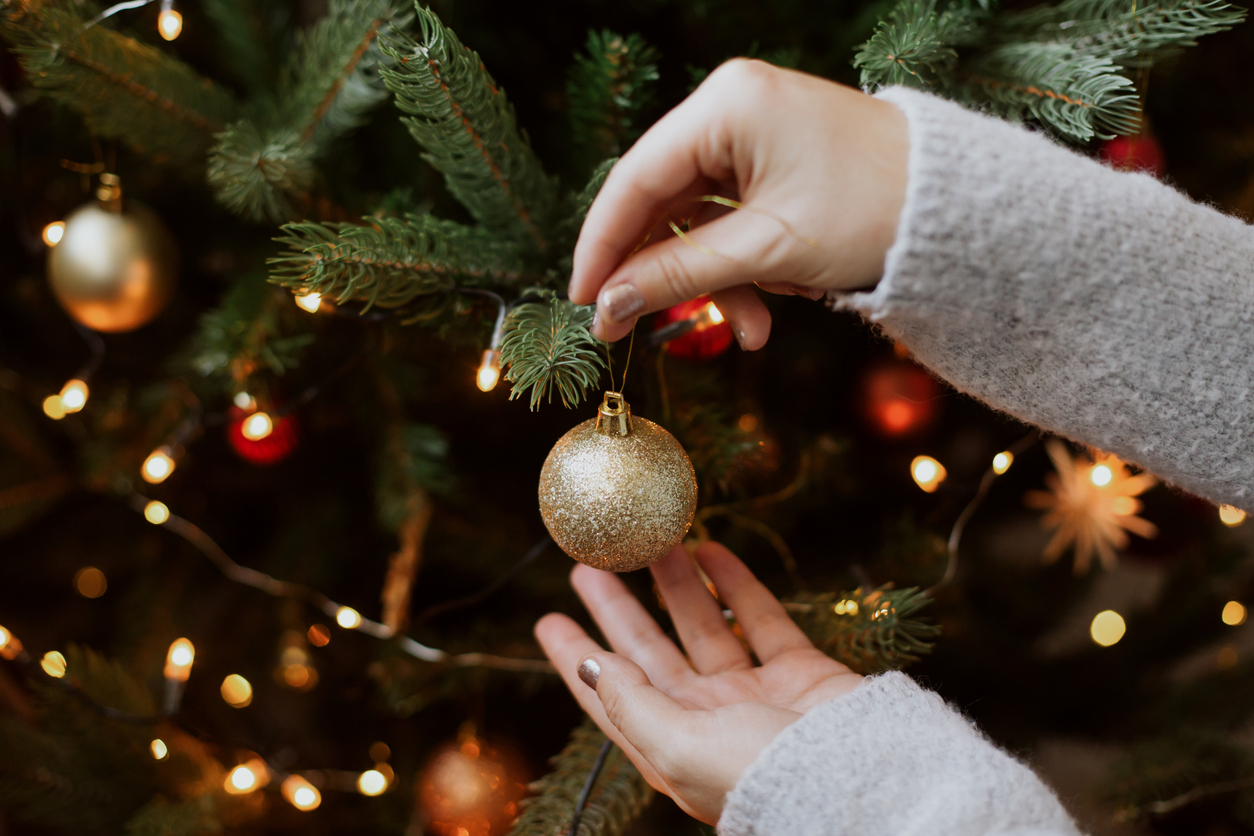 Don't Let Bugs Ruin Your Holiday
The holidays are a time to be jolly, merry, and bright. You've tended the tree, strung lights, and hung your wreath. What happens next? A bug crawls out of your garland. Shriek! Nothing can ruin the holiday spirit like insects. If you're bringing plants indoors for winter or unboxing decorations, you will encounter bugs, whether you realize it or not. We're here to help! Here are five tips to help you not get bugged out this holiday season by creepy critters.
Inspect Your Tree
There's something magical about driving to a tree farm, finding your perfect tree, and bringing it home for the holidays. It smells like pine and looks magical lit up in lights. But what if there's a bug or critter living inside your tree? That's why it is important to thoroughly inspect your greenery at the lot before bringing it home. Take a close look at the branches and trunk for signs of hidden pests, like eggs, webbing, or damage. There may also be actual bugs or rodents burrowing inside. If you see signs of life, it's best to select a different tree. This rule also applies to natural wreaths, garlands, and other holiday greenery.
Take a Close Look at Ornaments
Bugs and rodents love warm, dark places to rest and nest — which is precisely where most people store their artificial trees and ornaments. It's a good idea to unpack everything either outside or in your garage before bringing your decorations into your home, in case of insects. If you're not up for digging around by hand right away, leave your box on your patio or front steps for 24 hours to give time for bugs to move out. Pro tip: Brown recluse and black widow spiders are often found in areas stored in basements and attics, so wear gloves to protect your hands while unpacking.
Store Your Decorations Properly
Sometimes, it's good to invest in plastic storage containers rather than using plain old cardboard boxes. Cardboard is easily accessible for bugs to get inside, whereas plastic containers with tight lids help keep your ornaments bug-free. Also, avoid storing food and natural items like candy canes, pine cones, and wreaths. Inspect each item carefully before you place it in a plastic bin or ornament organizer to make sure no hidden pests are sneaking in.
Treat Your Lawn During Warmer Months
The best time to treat your lawn is from February to November. However, if you live in a warmer climate, you should treat your lawn and garden during the winter. Targeting bugs at their source is the most efficient way to stop bugs from affecting your holiday decor.
Check Your Outdoor Firewood
Chestnuts roasting on an open fire...without bugs! Building a fire during the wintertime is full of cozy feelings and nostalgic memories. Nothing can bring that mood down more than finding creepy crawlies inside your house. Bugs easily hitch a ride from outdoor firewood and come straight into your home. A quick inspection can prevent bugs from lurking around. Be aware of where you store your firewood outside. Much like mulch and dense leaf piles, firewood is a favorite hideout for all sorts of pests — instead, try storing your firewood on a raised platform off the ground.
Need Extra Help Getting Insects to Stay Away This Holiday?

Having friends and family over for the holidays and still noticing pesky insects in all the wrong places? Call Stark Exterminators today.