Stark Exterminators' Team Members Recognized at the 2023 NPMA Legislative Day in Washington, D.C.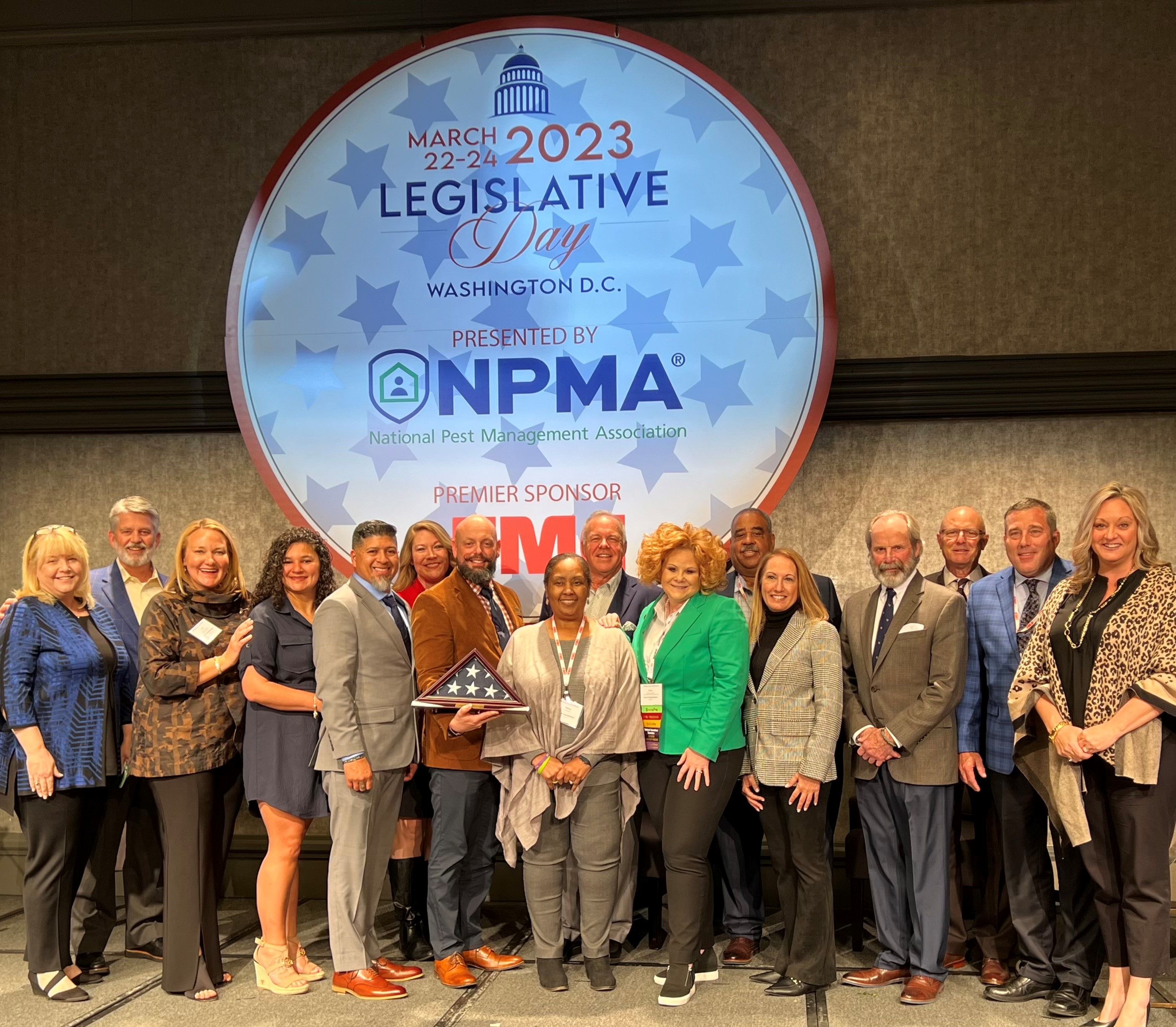 The National Pest Management Association (NPMA) recently recognized two Arrow Exterminators, parent company of Stark Exterminators, team members for their contributions to the pest control industry. Xavier Cugnon and Hector Avila were both honored during NPMA's 2023 Legislative Day held in Washington, D.C. on March 22-24, 2023.
Xavier Cugnon, VP of Human Resources Administration at Arrow Exterminators, was recognized as The David Cooksey PestVet of the Year. This award was created to honor a veteran who has helped strengthen the role of pest management. Cugnon established the Veterans Committee at Arrow Exterminators, which has resulted in numerous charitable programs, including sponsoring local families during Christmas, building handicapped accessible ramps for those in need, yard cleanup at veterans' homes, and providing pest services for those in desperate situations.
Arrow team member Hector Avila, who is currently a service professional in the Texas Commercial service center, was presented the PCT 2022 Commercial Technician of the Year Award. During his 10 years at Arrow Exterminators, Avila has become a highly regarded team member who leads by example. He is praised for his exceptional attention to detail and unmatched customer service. He's progressed professionally during his time at Arrow and now services and protects many of the company's high-profile accounts including AT&T stadium, the home of the Dallas Cowboys.
"We are so very proud of both Xavier and Hector for their industry accomplishments. It is an honor to watch their leadership and professionalism get recognized with such well-deserved accolades," stated Emily Thomas Kendrick, Chief Executive Officer for Arrow Exterminators.