Arrow Exterminators, Parent Company of Stark Exterminators, Recognizes Veterans and Active Duty Team Members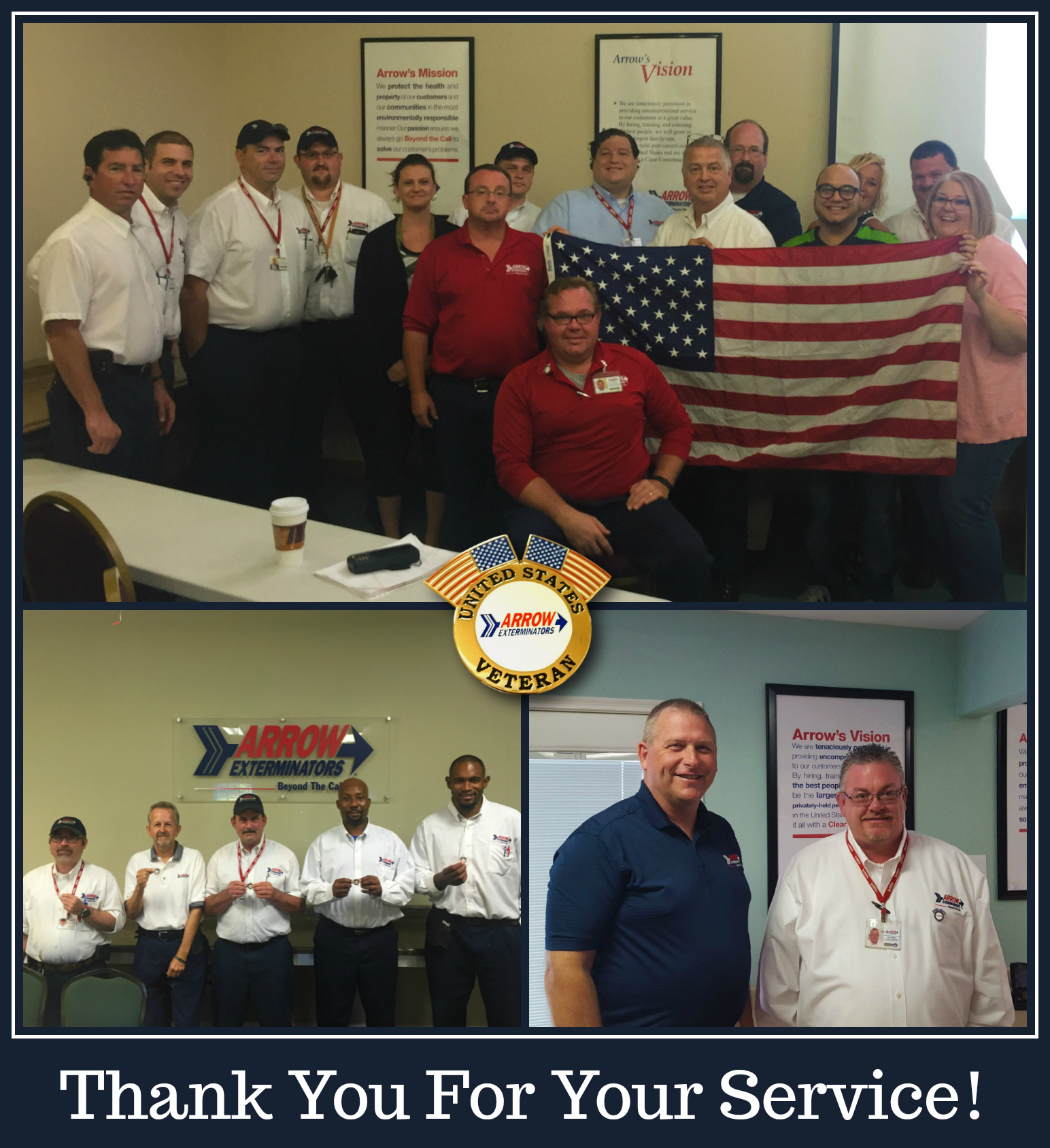 Atlanta-based Arrow Exterminators recently rolled out a new program to honor and recognize team members who have served our country or who are currently serving. These team members were presented a special lapel pin to be worn as part of their uniform to recognize the passion they have for their country and to thank them for their service. The Veteran pin consists of two American flags, the Arrow Exterminators logo, and "United States Veteran" engraved on the front.
"We presented our team members with these Veteran pins the week before the Fourth of July holiday since this is a day to give thanks, to pay tribute, and to remember those who gave their lives to protect our country and gain our independence," said Emily Thomas Kendrick, Chief Executive Officer and President of Arrow Exterminators. "In reality, we should be thankful every single day of the year. We thank these folks for their service from the bottom of our hearts."
This idea of recognition stemmed from when Kendrick attended an industry event where an Orkin, Inc. team member was wearing a similar pin to the ones given to Arrow team members. Kendrick loved the idea and the recognition of this memento and quickly decided to reach out to John Wilson, President of Orkin, to ask permission for Arrow to replicate the pins for their own team members.
Arrow Exterminators would like to express their gratitude and appreciation to their team members who have served or are currently serving in the United States Military. Your service and sacrifice will never be forgotten.