Arrow Exterminators, Parent Company of Stark Exterminators, Hosts Live Virtual Annual Fiscal Year Kickoff Meeting
Executives, Managers, and Corporate Support Teams Convene to Kickoff Fiscal Year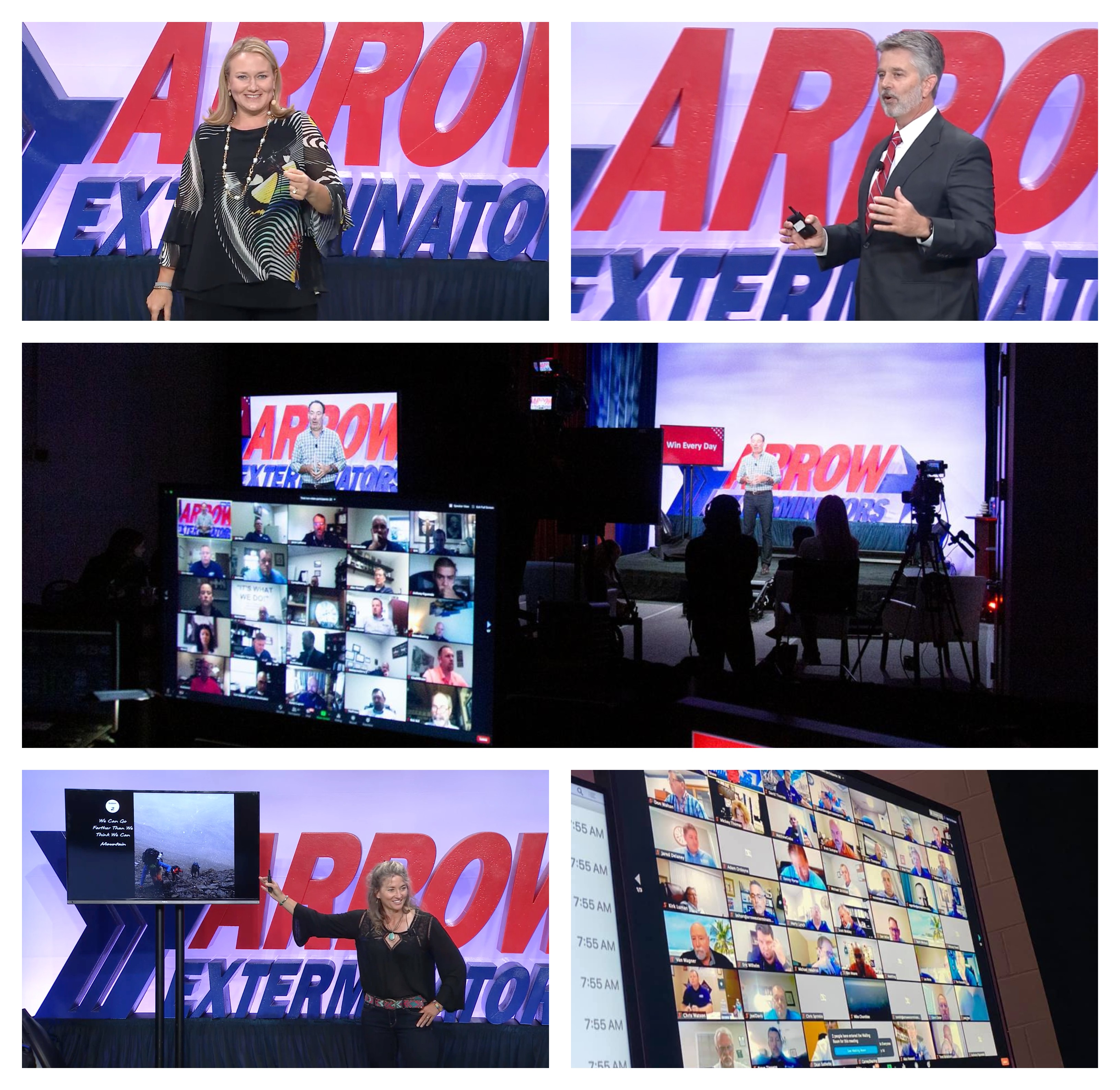 Atlanta-based Arrow Exterminators, parent company of Stark Exterminators, recently held the company's annual Fiscal Year Kickoff meeting through a live virtual production in Atlanta, GA. With over 400 team members in attendance online, the two-day event celebrated achievements from the prior fiscal year including a record-breaking milestone of achieving double digit revenue growth for the tenth year in a row. The meeting also focused on a strong start to the 2020-2021 fiscal year and introduced the internal fiscal year "Win the Day" theme.
In order to keep all its team members protected and to practice social distancing, Arrow felt that it was crucial to host a live virtual meeting with help from ETA – Creative Event Producers, located in Marietta, GA. Everyone was able to attend the meeting from their homes as well as from 129 service centers from across the country using a virtual platform!
"Our success is directly related to the talent of our team members and their hard work and passion," said Emily Thomas Kendrick, Chief Executive Officer of Arrow Exterminators. "It was my distinct pleasure to award and acknowledge those that helped us not only meet but exceed our company goals and achieve a decade's worth of double-digit revenue growth." Day one of the meeting also featured guest speaker, Shelli Johnson, Chief Epic Coach from YourEpicLife.com, who shared insights and strategies on how to live an epic life right now.
The second day of the meeting was dedicated to a leadership and motivational workshop hosted by Mark Miller and Randy Gravitt. "Randy Gravitt's workshop was an excellent fit for Arrow as he emphasized how our team members have the potential to win not just on gameday, but every single day," said Tim Pollard, President and Chief Operating Officer. "At the end of the day, the managers left feeling motivated with a renewed sense of commitment and drive."