Arrow Exterminators, Parent Company of Stark Exterminators, Concludes 2017 Summer Internship Program
Summer Interns Learn About the Pest Control Industry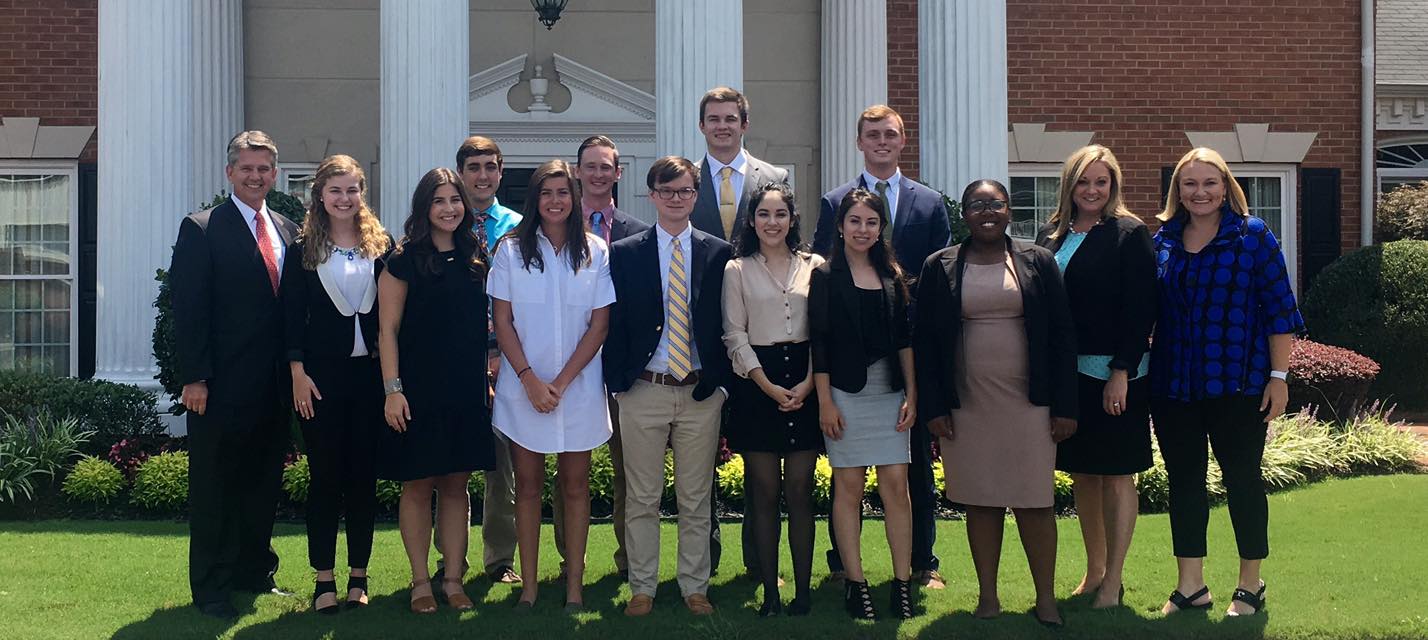 Atlanta-based Arrow Exterminators, Parent Company of Stark Exterminators, is pleased to announce the conclusion of another successful year of educating our next generation on the pest control industry through our summer internship program. The internship program was designed to introduce students and recent graduates to all facets of the pest control industry as well as corporate support roles within the company. This year's program consisted of 13 interns who worked across a number of departments including Customer Care, Marketing, Human Resources, Finance, Fleet and Safety and more.
"Hiring, training and retaining the best people is an integral part of Arrow's Vision," said Shay Runion, Chief Human Resources Officer. "These young individuals have the opportunity to learn about our industry and the various career paths that are available and further their educational and career planning goals. The interns spent two full days at Arrow's National Training Center learning all about the unique culture at Arrow Exterminators and the industry before they received their department assignment based on their interests. This was Arrow's seventh year providing this opportunity and we could not have been happier with the talented group of young professionals and hope to see them again next summer!"
Michael Strickland, Jr., a recent graduate of Georgia College in Business Management said, "I started the intern program working in Human Resources with a focus on Benefits. I thoroughly enjoyed my experience and recently accepted a fulltime position in the Risk Management department as a Corporate Fleet Coordinator. I'm excited to say that I am a part of the Arrow family."
Erika Vazquez, a current student at Georgia State University majoring in Psychology and minoring in American Sign Language stated, "My experience at Arrow has been wonderful. Everyone was so welcoming and although I am an intern I feel like I am part of the Arrow Family. Working in the Customer Care Department has given me insight to how Arrow's customers and team members communicate with each other."
Jasmine Brown, a recent Kennesaw State University graduate said, "I had the opportunity to work at Arrow University where I was able to utilize my background in communication and videography. The internship program helped me perfect, practice and utilize the skills I learned in college and apply them to real life situations. Arrow truly embodies the culture of family and I'm happy to say that I have accepted a full-time position as a Training Videographer Specialist."
Runion went on to say, "Our commitment to training and professional career development through Arrow University cannot be understated. We understand the tremendous value of investing in these talented individuals at a young age and we are thrilled that several of the interns from this summer are now full-time team members. "