Stark Exterminators' Chairman of the Board, Joe Thomas, Jr. Recognized with NPMA's 2021 Pinnacle Award at PestWorld 2021
The award is presented annually in recognition of an individual for their outstanding contributions to both the NPMA and the pest control industry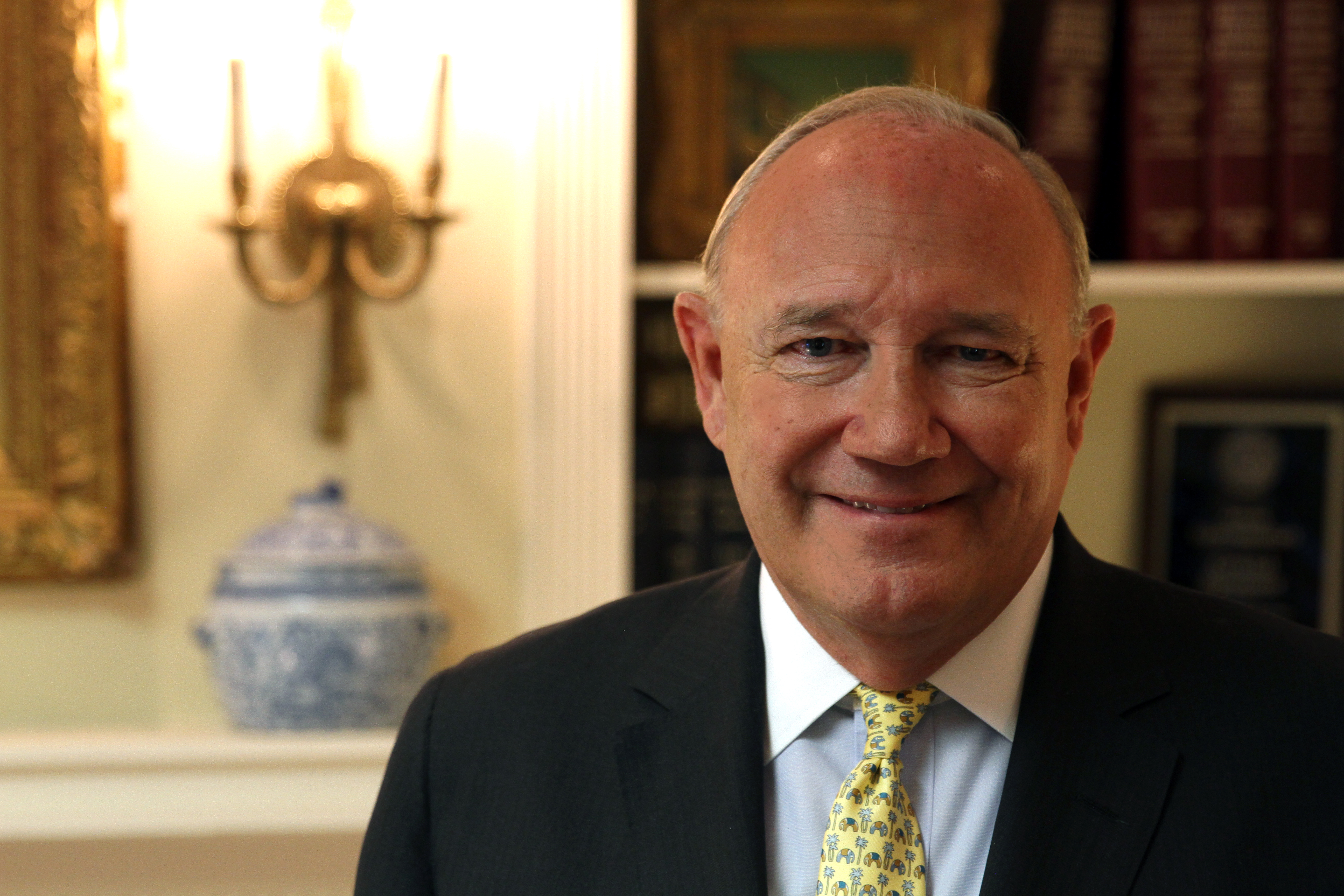 Atlanta-based Arrow Exterminators, parent company of Stark Exterminators, is proud to announce that Joe Thomas, Jr., Chairman of the Board was awarded the National Pest Management Association's (NPMA's) 2021 Pinnacle Award at the industry's annual convention, PestWorld in Las Vegas, Nevada on November 4, 2021.
The Pinnacle Award is NPMA's most coveted and prestigious accolade. The award honors an individual who has contributed not only to the success of the association but to the industry over a lifetime or career. NPMA recognized various award winners just prior to the Thursday General Session at PestWorld 2021.
NPMA President Scott Steckel presented the award to Thomas who accepted the award virtually. Thomas' daughter, Emily Thomas Kendrick, Arrow Exterminators' CEO was proud to accept the award in person on behalf of her father.
"I wish I could have been there with you this year. I can't tell you how honored I am to receive the NPMA Pinnacle award," said Thomas. "I'd like to thank NPMA CEO, Dominique Stumpf and her team at NPMA and my wonderful teammates at Arrow. You guys are the greatest, and to all my friends and colleagues in the pest control industry, we are blessed to work in the greatest industry in the world, and I'm honored to be a part of it."
"My Dad is my hero, mentor, dear friend, and my daddy," said Emily Thomas Kendrick. "He loves this Industry and the people that make it up so very much. He's always told me you won't find finer folks than the ladies and gentlemen in the pest control industry. He believes our Industry is still where the American dream can be found every day. No one is a larger supporter of this industry than my dad."
Thomas has served in leadership positions at the local and national level and continues to serve on the board of Professional Pest Management Alliance (PPMA) and was one of the founding members of PPMA. He also continues to provide financial and personnel support to the Pest Management Foundation.
Thomas joined Arrow Exterminators in 1972 after graduating from the University of Tennessee and worked diligently with his parents, James S. (Starkey) Thomas and his wife Jean, Arrow's founders to create a first-class organization. In 1978, at the age of 67, Starkey Thomas passed away, and Joe Thomas, Jr. assumed the leadership of Arrow as CEO. Under Thomas' leadership, Arrow continues to expand both organically and through acquisitions with revenues exceeding $300,000,000.